 Vision Systems Design awards Prophesee in its 2018 Innovators Awards Program
Prophesee received the Bronze award for the Vision Systems Design 2018 Innovators Awards program for the category of Vision Systems. Vision Systems Design is a 20-year-old magazine and newsletter covering machine vision and automation. The Innovators Awards are determined by judges who assign impartial ratings to companies or organizations that demonstrated excellence in a product or technology, an application, or in research and development. 
Submissions are judged on originality; innovation; their impact on designers, systems integrators or users; whether they fulfilled a new market need; leveraged a novel technology and/or increased productivity according to their website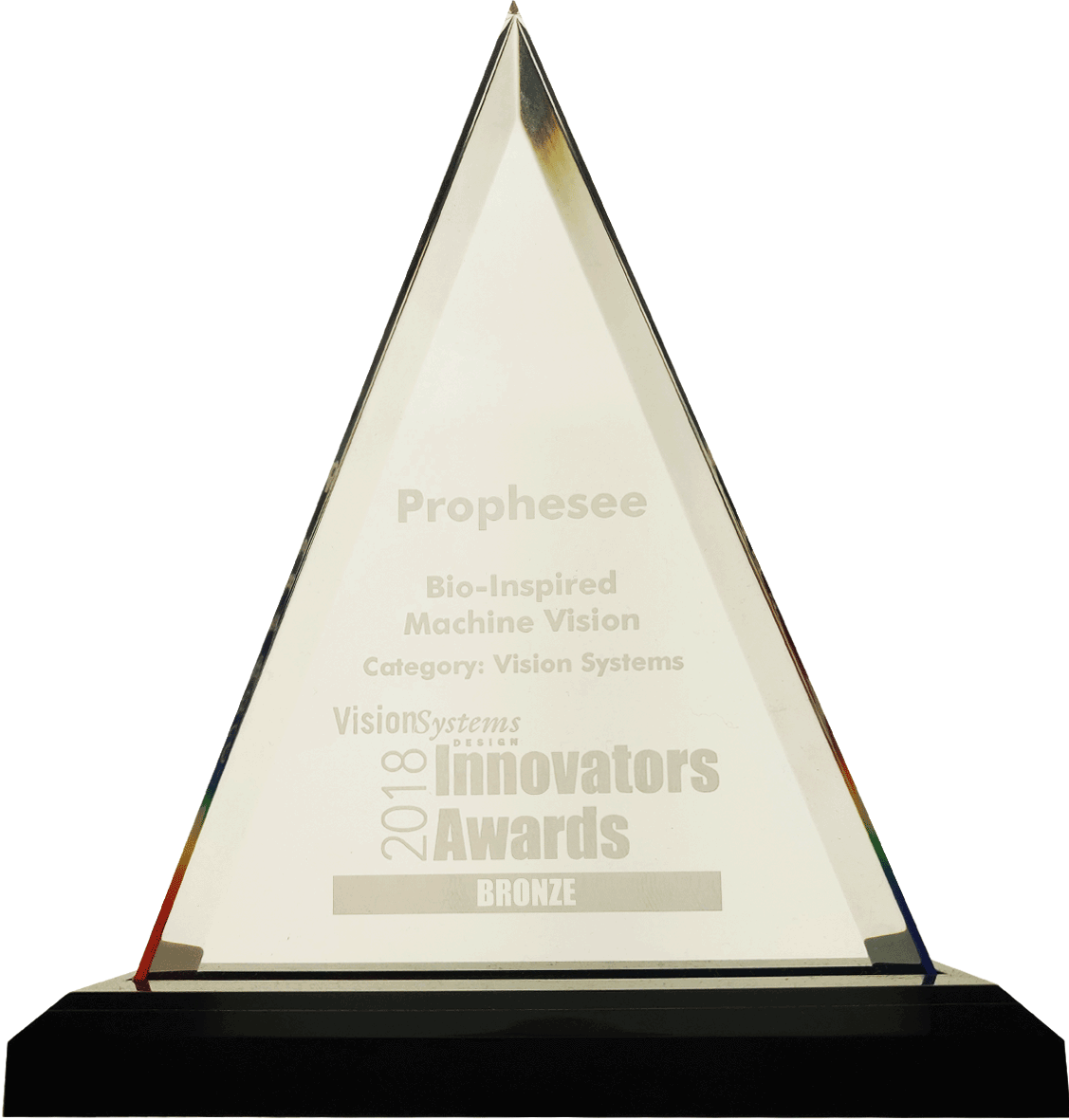 Judges rated Prophesee highly, citing our method that dramatically changes the paradigm of traditional imaging technology. The magazine reported on our innovative approach to event-based vision, which allows developers to be able to improve the ability of machines to sense their environments and make intelligent decisions about what they see.
Prophesee is honored to be selected for this award by Vision Systems Design, a key resource for engineering and design professionals. For more on this award program and a full list of honorees, visit their website.