TRUSTED BY THOUSANDS OF INDUSTRY PROFESSIONALS
Blur-free
No exposure time
High-Speed
>10k fps time resolution equivalent
Shutter-free
Neither global nor rolling shutter: async. pixel activation
ADD VALUE TO YOUR INDUSTRIAL APPLICATIONS
BOOST PRODUCTIVITY
Boost your productivity by counting and measuring at a rate of >1,000 objects/sec and inspect objects at >10m/s with 100x less data to be processed.
UNPRECEDENTED QUALITY CONTROL
Cut reject rate with real-time feedback loops for advanced processing methods, down to 5us time resolution. Unlock high-speed recognition applications with blur-free asynchronous event output (i.e OCR).
PREDICTIVE MAINTENANCE
Detect early signs of machine failure: Unique ability to measure vibration frequencies from Hz to Khz can predict abnormalities for predictive maintenance, minimizing spare parts inventory and machine downtime.
MONITORING + SAFETY
Monitor in real time areas where workers and machines interact for next-generation safety levels, without capturing images, even in complex lighting environments.
CUT COMPLEXITY & COSTS
Streamline – The Metavision® sensor is frameless, low data rate, high dynamic range and very sensitive in low lighting scenes. These characteristics let you streamline cumbersome processes by removing frame grabbers, industrial PCs, custom illumination from your visual acquisition and processing pipelines.
ONE SENSOR, MANY APPLICATIONS
Typical use cases: Movement analysis – Equipment health monitoring – Machine Behavior monitoring
Discover the power of time – space continuity for your application by visualizing your data with our XYT viewer.
See between the frames
Zoom in time and understand fine motion in the scene
Typical use cases: Kinematic Monitoring, Predictive Maintenance
Slow down time, down to the time-resolution equivalent of over 200,000+ frames per second, live, while generating orders of magnitude less data than traditional approaches. Understand the finest motion dynamics hiding in ultra fast and fleeting events.
Over 200,000 fps (time resolution equivalent)
Typical use cases: Part pick and place – Robot Guidance – Trajectory monitoring
Track moving objects in the field of view. Leverage the low data-rate and sparse information provided by event-based sensors to track objects with low compute power.
Continuous tracking in time: no more "blind spots" between frame acquisitions
Native segmentation: analyze only motion, ignore the static background
Typical use cases: Conveyor Speed Measurement – Part/Object Speed Measurement, Trajectory Monitoring, Trajectory Analysis, Trajectory Anticipation
Rediscover this fundamental computer vision building block, but with an event twist. Understand motion much more efficiently, through continuous pixel-by-pixel tracking and not sequential frame by frame analysis anymore.
17x less power compared to traditional image-based approaches 
Get features only on moving objects
Typical use cases: Object counting and gauging – pharmaceutical pill counting – Mechanical part counting 
Count objects at unprecedented speeds, high accuracy, generating less data and without any motion blur. Objects are counted as they pass through the field of view, triggering each pixel independently as the object goes by.
>1,000 Obj/s. Throughput
>99.5% Accuracy @1,000 Obj/s.
Typical use cases: Traditional milling, laser & process monitoring, Quality prediction
Track small particles with spatter-like motion. Thanks to the high time resolution and dynamic range of our Event-Based Vision sensor, small particles can be tracked in the most difficult and demanding environment.
Up to 200kHz tracking frequency (5µs time resolution)
Simultaneous XYT tracking  of all particles  
Typical use cases: Motion monitoring, Vibration monitoring, Frequency analysis for predictive maintenance
Monitor vibration frequencies continuously, remotely, with pixel precision, by tracking the temporal evolution of every pixel in a scene. For each event, the pixel coordinates, the polarity of the change and the exact timestamp are recorded, thus providing a global, continuous understanding of vibration patterns.
From 1Hz to kHz range
1 Pixel Accuracy
PARTICLE / OBJECT SIZE MONITORING
Typical use cases: High speed counting, Batch homogeneity & gauging
Control, count and measure the size of objects moving at very high speed in a channel or a conveyor.
Get instantaneous quality statistics in your production line, to control your process.
Up to 500 000 pixels / second speed
99% Counting precision
Typical use cases: High speed location, Guiding and fitting for pick & place
Track 3D edges and/or Fiducial markers for your AR/VR application. Benefit from the high temporal resolution of Events to increase accuracy and robustness of your edge tracking application.
Automated 3D object detection with geometrical prior
3D object real-time tracking
VELOCITY & FLUID MONITORING
Typical use cases: Fluid dynamics monitoring, Continous process monitoring of liquid flow 
CABLE / YARN VELOCITY & SLIPPING MONITORING
Typical use cases: Yarn quality control, Cable manufacturing monitoring
Typical use cases: Dispensing uniformity & Coverage control, Quality & efficiency of dispersion, Fluid dynamics analysis for inline process monitoring

NEUROMORPHIC VISION AND TOUCH COMBINED FOR ENHANCED ROBOTIC CAPABILITIES

Researchers at the Collaborative, Learning, and Adaptive Robots (CLeAR) Lab and TEE Research Group at National University of Singapore are taking advantage of the benefits of Prophesee's Event-Based Vision, in combination with touch, to build new visual-tactile datasets for the development of better learning systems in robotics. The neuromorphic sensor fusion of touch and vision is being used to help robots grip and identify objects.
1000x times faster than human touch
0.08s rotational slip detection

Don't see a use case that fits?
Our team of experts can provide access to additional libraries of privileged content.
Contact us >

PROPHESEE METAVISION® TECHNOLOGY 
SENSOR
Inspired by the human retina, Prophesee's patented Event-based Metavision sensors feature pixels, each powered by its own embedded intelligent processing, allowing them to activate independently.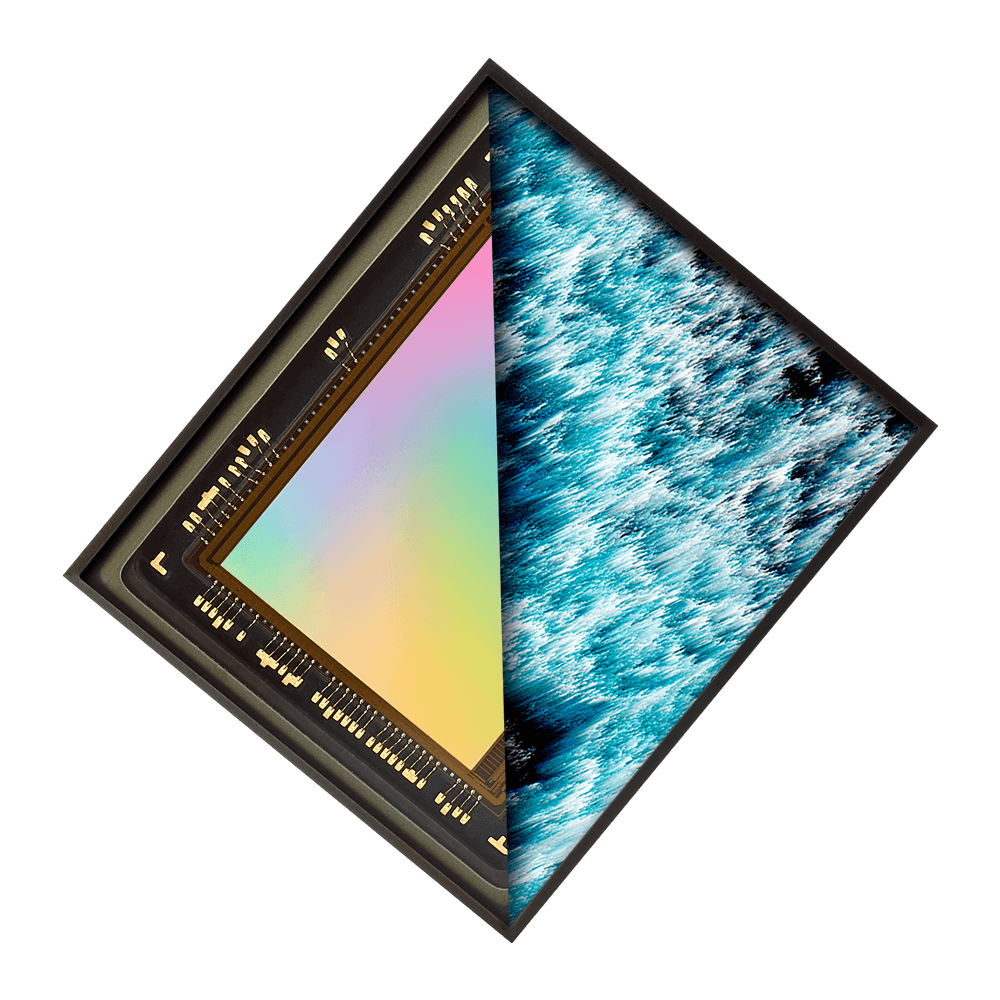 SOFTWARE
5x award-winning commercial Event-Based software suite offering access to more than 95 algorithms, 79 code samples and 24 tutorials in total, the industry's widest selection available to date.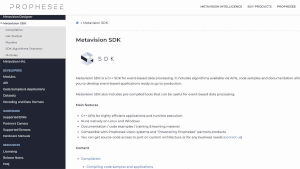 EXTENSIVE DOCUMENTATION & SUPPORT
With EVK purchase, get 2H premium support as well as privileged access to our Knowledge Center, including over 110 articles, application notes, in-depth technology discovery material, step-by-step guides.
5X AWARD-WINNING EVENT-BASED VISION SOFTWARE SUITE
Choose from an easy-to-use data visualizer or an advanced API with 95 algorithms, 79 code samples and 24 tutorials.  
Get started today with the most comprehensive Event-based Vision software toolkit to date, for free.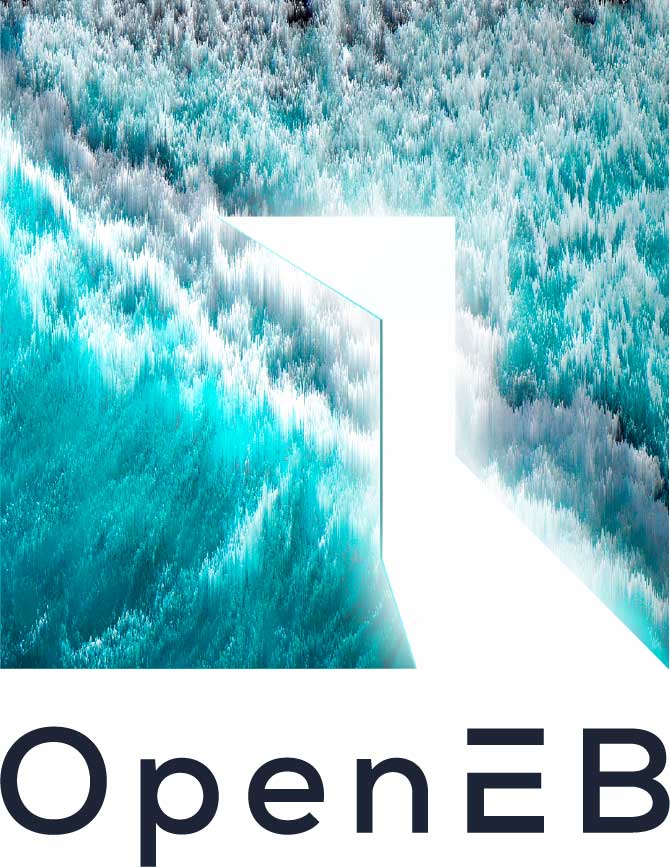 Metavision SDK is based on an open source architecture, unlocking full interoperability between our software and hardware devices and enabling a fast-growing Event-based community.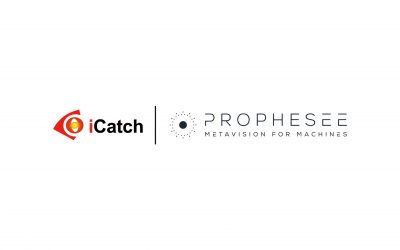 iCatch Technology and Prophesee have jointly announced the launch of the iEVCam, powered by iCatch Technology's V57 AI Imaging SoC and Prophesee's Event-Based Metavision® Technology. The iEVCam is a smart camera reference system designed for developers to deploy innovative event-based edge AI solutions across various industries.
read more
Do I need to buy an EVK to start ?
You don't necessarily need an Evaluation Kit or Event-based Vision equipment to start your discovery. You can start with Metavision Studio and interact with provided recordings first.
What data do I get from the sensor exactly ?
The sensor will output a continuous stream of data consisting of:
X and Y coordinates, indicating the location of the activated pixel in the sensor array
The polarity, meaning if the activated event corresponds to a positive (dark to light) or negative (light to dark) contrast change
A timestamp "t", precisely encoding when the event was generated, at the microsecond resolution
For more information, check our pages on Event-based concepts and events streaming and decoding.
How can you be "blur-free" ?
Image blur is mostly caused by movement of the camera or the subject during exposure. This can happen when the shutter speed is too slow or if movements are too fast.
With event-based sensor, there is no exposure but rather a continuous flow of "events" triggered by each pixel independently whenever an illumination change is detected. Hence there is no blur.
Can I also get images in addition to events ?
You can not get images directly from our event-based sensor, but for visualization purposes, you can generate frames from the events.
To do so, events will be accumulated over a period of time (usually the frame period, for example 20ms for 50 FPS) because the number of events that occurred at the precise time T (with a microsecond precision) could be very small.
Then a frame can be initialized with its background color at first (e.g. white) and for each event occurring during the frame period, pixels are stored in the frame.
What can I do with the provided software license ?
The suite is provided under commercial license, enabling you to use, build and even sell your own commercial application at no cost. Read the license agreement here.
What is the frame rate ?
There is no frame rate, our Metavision sensor is neither a global shutter nor a rolling shutter, it is actually shutter-free.
This represents a new machine vision category enabled by a patented sensor design that embeds each pixel with its own intelligence processing. It enables them to activate themselves independently when a change is detected.
As soon as an event is generated, it is sent to the system, continuously, pixel by pixel and not at a fixed pace anymore.
How can the dynamic range be so high ?
The pixels of our event-based sensor contain photoreceptors that detect changes of illumination on a logarithmic scale. Hence it automatically adapts itself to low and high light intensity and does not saturate the sensor as a classical frame-based sensor would do.
I have existing image-based datasets, can I use them to train Event-based models ?
Yes, you can leverage our "Video to Event Simulator". This is Python script that allows you to transform frame-based image or video into Event-based counterparts. Those event based files can then be used to train Event-based models.