The ultra high-speed and compact, HD Event-Based Vision evaluation kit built to endure field testing conditions.
With the new IMX636 sensor, realized in collaboration between Sony and PROPHESEE.
>10k fps
Time resolution equivalent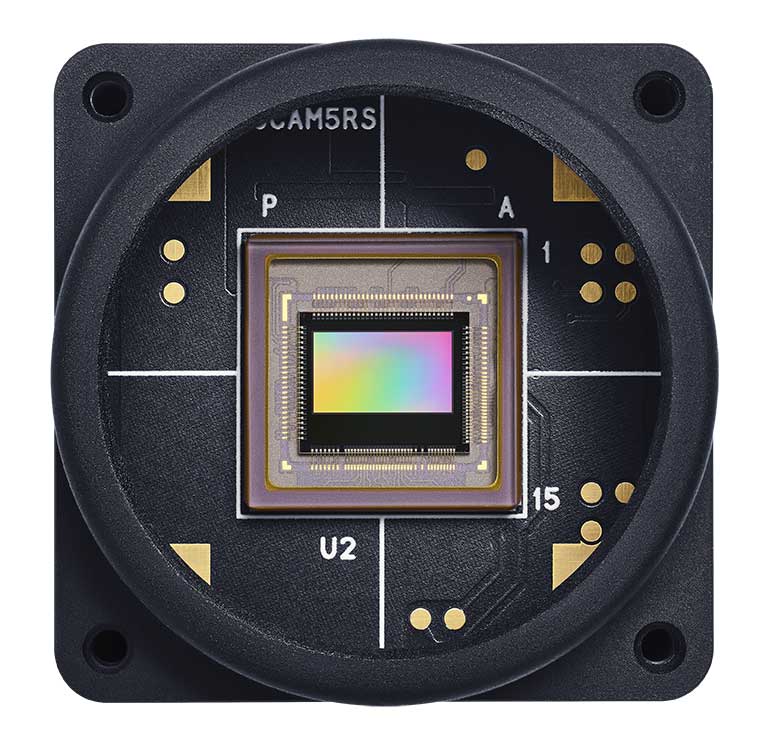 Metavision® Evaluation Kit 4 HD
(EU + USA – Credit card only)
(Rest of the world – All payment means)
METAVISION® INTELLIGENCE SOFTWARE

Features out-of-the box compatibility with the award-winning software suite, Metavision Intelligence.
Gain instant access to 95 algorithms, 67 code samples and 11 ready-to-use applications by downloading your free copy today.
Built from high-quality aluminum alloy, EVK4 HD combines 40g lightness with highly efficient heat dissipation, electrical isolation and overall casing shielding. 
Always find the right focus. The high precision engineering behind EVK4 – HD ensures perfect optical alignment between the sensor, optical barrel and camera body. Switch seamlessly any C / CS mount compatible lens, from 8mm objective lens to microscopes' or telescopes' imaging ports, there is no limit to your project.
EVK4 HD has been extensively tested to guarantee it will perform in a wide range of challenging conditions:
Change of temperature: IEC 60068-2-14
Damp heat, steady state: IEC 60068-2-78
Rough handling shocks: IEC 60068-2-31
Electrostatic discharge immunity test: IEC 61000-4-2
EVK4 – HD is designed with a Plug-and-Play approach in mind, to spare you the costs and integration challenges associated with additional Industrial PCs or frame grabbers.
Use its powered USB 3 connection to operate the EVK from any computer and start right away.
With ultra compact dimensions of only 30x30x36mm and multiple fixing points EVK4 – HD fits in your most space-constrained system designs. 
Start evaluation of breakthrough stacked Event-based Vision Sensor realized in collaboration between Sony and PROPHESEE.
This sensor was made possible by combining Sony's CMOS image sensor technology with Prophesee's unique Event-Based Metavision sensing technology.
 KEY FEATURES
Resolution (px) 1280 x 720
Optical format: 1/2.5"
Pixel latency (μs) <100
Dynamic Range (dB) >86* / >120**
Nominal contrast threshold (%) 25
Pixel size (μm) 4.86 x 4.86
Event Signal Processing embedded
* DR >86dB (5 lux – 100000 lux) 5 lux is the minimum light level guaranteeing inclusion of all possible operating points.
**DR >120 dB (Low-light cut-off 0.08 lux – 100000 lux) Low-light cut-off is the minimum light level guaranteeing nominal contrast sensitivity. For many typical applications, the sensor data are actionable down to this light level. 100000 lux is a virtual high-light limit, not experienced in experiment.
METAVISION INTELLIGENCE  Award-winning software suite
EVK4 – HD features native compatibility with Prophesee's award-winning Metavision Intelligence suite.
Download our software suite for free, connect the EVK to a computer, and immediately interact with more than 95 algorithms, 67 code samples and 11 ready-to-use applications, the industry's widest selection available to date.
METAVISION APPLICATIONS 
Explore work from our community
Event-Based Metavision unlocks next-generation performance and efficiency in a wide variety of fields: Industrial, Robotics, Security, Medical and scientific measurement, IoT, AR/VR/XR, Mobile and more.   
From giving sight back to the blind to touching cells or tracking space debris, since 2014 a network of corporations, startups and researchers have shown incredible imagination and innovation using Prophesee's neuromorphic vision technologies.
We can't wait to see what frontiers you will be pushing.