Welcome to the Prophesee Development Center where our Engineers and Researchers share projects, resources, news updates.
They offer tools and inspiration to the inventors around the world looking for technical information and resources to build their own vision.
NEW

– METAVISION INTELLIGENCE SUITE
Experience first hand the new performance standards set by Event-Based Vision by interacting with more than 62 algorithms, 54 code samples and 11 ready-to-use applications, the industry's widest selection available to date.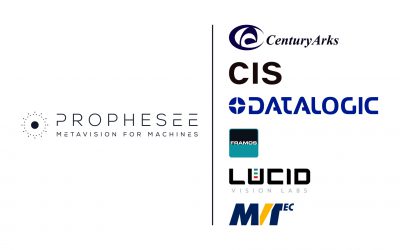 The 2021 VISION Award winner is back with a powerful suite of hardware and software sensing solutions and new announcements with its fast-growing partner's ecosystem including CIS, Datalogic, Framos, Lucid and MVTec.