 inVISION awards PROPHESEE to its Top Innovations 2019 list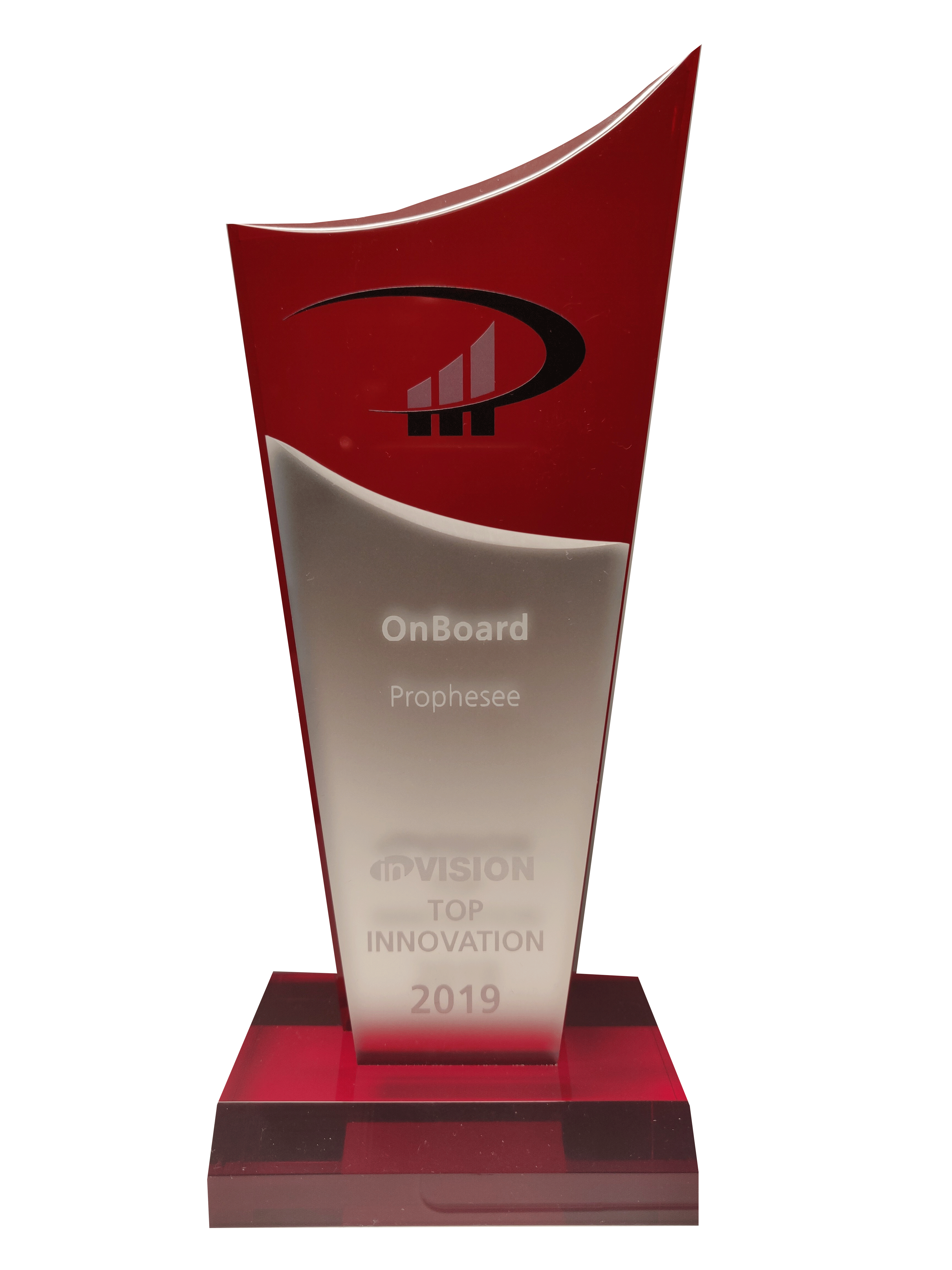 Prophesee is proud to announce that inVision has awarded our first of its kind, event-based vision reference system ONBOARD to their Top Innovation 2019 list. inVISION, a trade journal covering machine vision, embedded vision and 3D metrology, selects the top ten innovations every year. For the fifth time, a panel of experts chose products that have proven to be particularly trend-setting or innovative.
inVISION selected Prophesee's event-based vision solution ONBOARD for its new approach to image processing. Bio-inspired, AI-driven Event-Based Vision with ONBOARD reference system delivers new levels of performance for high-speed counting, real time tracking and vibration monitoring, enabling greater productivity and equipment efficiency.
ONBOARD brings accuracy and efficiency for the next generation of many fields of application including industrial automation and Industry 4.0.
Prophesee is honored to be selected among the top companies and innovations in the industry. For more on this award and full list of recipients, visit inVISION's website.