Prophesee joins EVA, sets sights on Embedded Vision Summit 2019
Prophesee is now a member of the Embedded Vision Alliance, a global industry group dedicated to advancing computer vision. The Alliance, which has more than 100 corporate members, describes itself as "a worldwide industry partnership bringing together technology providers and end-product companies who are enabling innovative and practical applications for computer vision for a wide range of applications."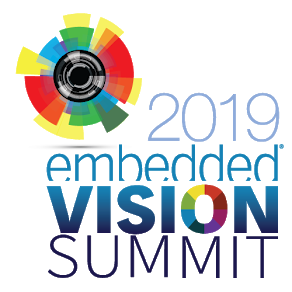 One of the highlights of EVA is their annual Embedded Vision Summit, this year to be held May 20-23 in Santa Clara, California.
Prophesee will showcase new demonstrations of our technology being used in automotive and industrial automation applications. We will also have a special presentation providing attendees with an update on our technology roadmap.
Between May 20 and May 23, Prophesee will be at the Embedded Vision Summit in Booth 518. Drop by to discover how Prophesee's event-based approach is changing the world of Vision.