PROPHESEE and LUCID Demonstrate New Event-Based Triton™ GigE Vision Camera Prototype at VISION 2021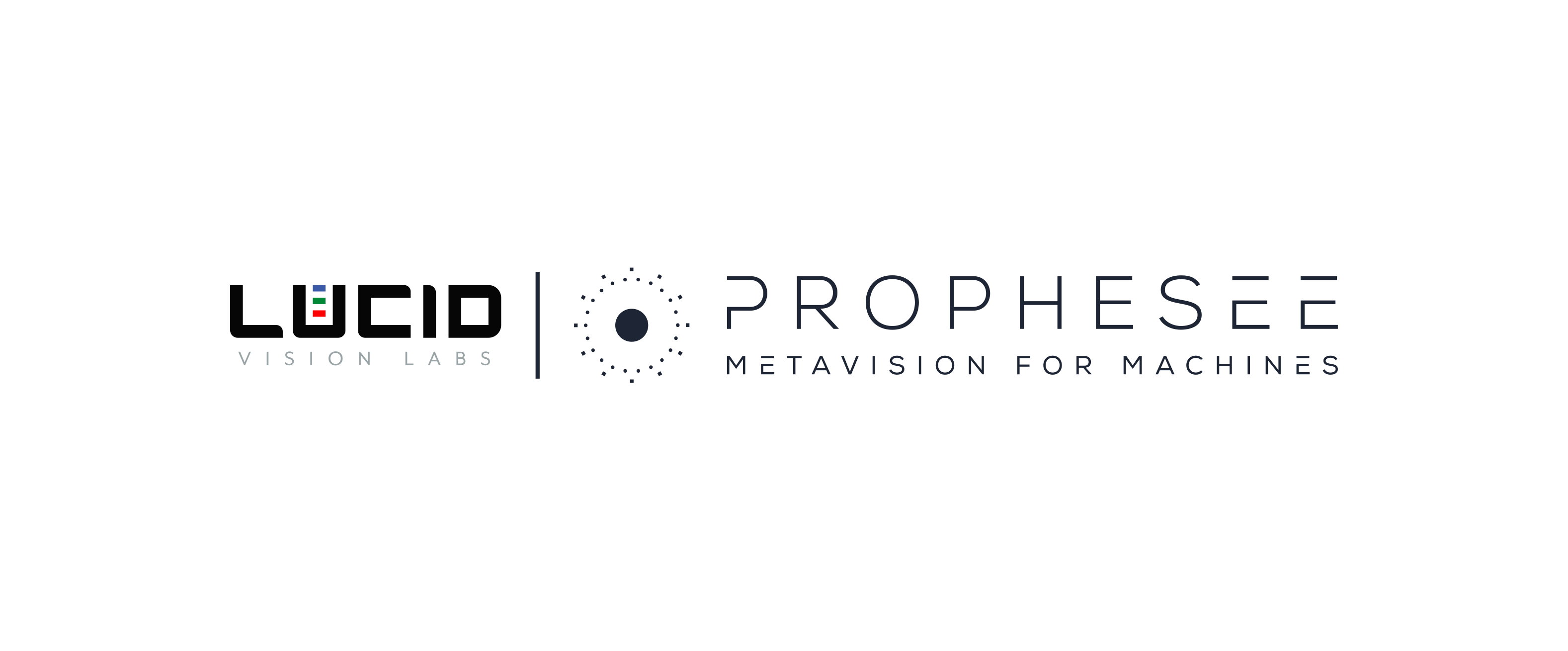 Richmond, BC, Canada – October 4, 2021 – At VISION 2021 (October 5-7, 2021 in Stuttgart, Germany), PROPHESEE will have an exclusive demonstration showcasing the new event-based Triton™ Factory Tough™ GigE Vision camera prototype equipped with PROPHESEE's Metavision® sensor.
Event-based vision opens up new industrial applications as it significantly improves performance, lowers power consumption, and provides a more flexible solution for machine vision applications such as motion analysis, vibration monitoring, object tracking, optical flow, autonomous driving, high-speed detection and tracking among others. Event-based vision systems produce up to 1000 times fewer data than a conventional sensor whilst achieving a higher equivalent temporal resolution of >10000 fps. An example of a popular application enabled by event-based vision is vibration monitoring where vibration frequencies are continuously monitored with pixel precision by tracking the temporal evolution of each pixel in the scene. For each event, the pixel coordinates the polarity of the change and the exact timestamp is recorded, thus providing a global, continuous understanding of vibration patterns.
LUCID's Triton camera has been widely used in a variety of industrial applications due to its robust Factory Tough™ design offering IP67 protection, a compact 29mm x 29mm size, industrial M8/M12 connectors and GigE PoE. The event-based Triton camera first to be shown at VISION 2021 features PROPHESEE's 3rd generation Metavision® vision sensor offering a resolution of 640×480 pixels, enabling Contrast Detection (CD) events in an industry-standard package.
For a live demonstration at VISION visit PROPHESEE's booth #B29 in hall 8 from Oct 5-7, 2021 in Stuttgart, Germany.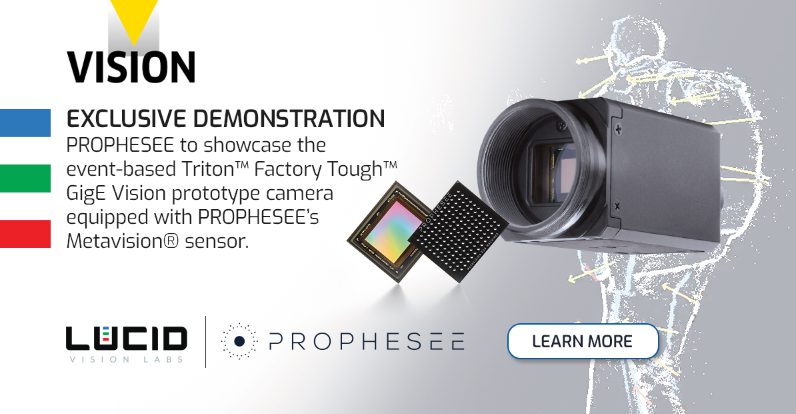 ABOUT LUCID
LUCID Vision Labs, Inc. designs and manufactures innovative machine vision cameras and components that utilize the latest technologies to deliver exceptional value to customers. Our compact, high-performance GigE Vision cameras are suited for a wide range of industries and applications such as factory automation, medical, life sciences and logistics. We innovate dynamically to create products that meet the demands of machine vision for Industry 4.0. Our expertise combines deep industry experience with a passion for product quality, technology innovation and customer service excellence. LUCID Vision Labs, Inc. was founded in January 2017 and is located in Richmond, BC, Canada with local offices in Germany, Japan, China and Taiwan. For more information, please visit www.thinklucid.com.
ABOUT PROPHESEE
Prophesee is the inventor of the world's most advanced neuromorphic vision systems.
The company developed a breakthrough Event-Based Vision approach to machine vision. This new vision category allows for significant reductions of power, latency and data processing requirements to reveal what was invisible to traditional frame-based sensors until now. Prophesee's patented Metavision® sensors and algorithms mimic how the human eye and brain work to dramatically improve efficiency in areas such as autonomous vehicles, industrial automation, IoT, mobile and AR/VR.
Prophesee is based in Paris, with local offices in Grenoble, Shanghai, Tokyo and Silicon Valley. The company is driven by a team of more than 100 visionary engineers, holds more than 50 international patents and is backed by leading international equity and corporate investors including 360 Capital Partners, European Investment Bank, iBionext, Inno-Chip, Intel Capital, Renault Group, Robert Bosch Venture Capital, Sinovation, Supernova Invest, Xiaomi.