Prophesee appoints Shuo Zhang to board of directors
Prophesee welcomes Shuo Zhang, a seasoned executive from the semiconductor industry, to board of directors
We are pleased to welcome Shuo Zhang, a seasoned executive from the semiconductor industry, to our board of directors. Shuo joins as an independent director and has a track record of global success in the management of both technology and business strategy and operations. She is Operating Partner at Atlantic Bridge Capital where she focuses on semiconductor investment.  Shuo has extensive board-level experience and is currently on the boards of three publicly listed companies – SOITEC, PDF Solutions, and Grid Dynamics – and is also an executive board director for Telink Semiconductor.
With more than 25 years of hands-on experience in general management, marketing, sales, and strategic business development at industry-leading companies including LSI Logic, Altera, Agilent Technologies, Avago, and Cypress Semiconductor, we look forward to her valuable insights and networks throughout the important ecosystem Prophesee serves.
Shuo holds a MS-EE from Penn State, a BSEE from Zhejiang University and an Executive Management degree from Stanford.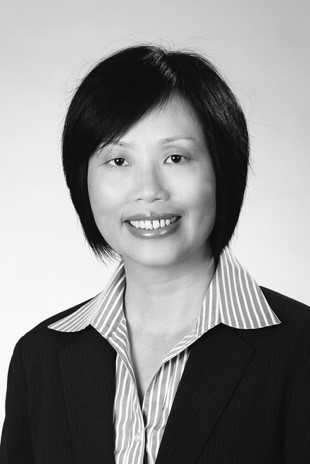 "As Prophesee continue to grow globally and evolve our strategies, we are fortunate to have someone of Shuo's caliber and global experience in the semiconductor industry to provide additional guidance as an independent director. We welcome her to the Prophesee team and are confident her background and skills will be a great asset in the continuing evolution of Prophesee and our game-changing approach to enabling machines to see," said Luca Verre, CEO and co-founder.
ABOUT PROPHESEE
Prophesee is the inventor of the world's most advanced neuromorphic vision systems.
The company developed a breakthrough Event-Based Vision approach to machine vision. This new vision category allows for significant reductions of power, latency and data processing requirements to reveal what was invisible to traditional frame-based sensors until now. 
Prophesee's patented Metavision® sensors and algorithms mimic how the human eye and brain work to dramatically improve efficiency in areas such as autonomous vehicles, industrial automation, IoT, security and surveillance, and AR/VR.
Prophesee is based in Paris, with local offices in Grenoble, Shanghai, Tokyo and Silicon Valley. The company is driven by a team of 102 visionary engineers, holds more than 50 international patents and is backed by leading international investors including Sony, iBionext, 360 Capital Partners, Intel Capital, Robert Bosch Venture Capital, Supernova Invest, and European Investment Bank.
MEDIA INQUIRIES
PR Agency: Mike Sottak / mike@wiredislandpr.com / +1 650 248 9597
Prophesee : Guillaume Butin – Marketing Communications Director – press@prophesee.ai