DISCOVER HOW CAMBRIDGE CONSULTANTS IS PUSHING BOUNDARIES IN CELL THERAPY USING METAVISION TECHNOLOGIES
Josh Gibson, Senior Physicist at Cambridge Consultants and Luca Verre, CEO and co-founder of Prophesee talk about some of the major hurdles in cancer research and some of the ways Cambridge Consultants is tackling them
Imaging and Machine Vision Europe invited us and our Inventors Community partner Cambridge Consultants for an exclusive webinar.
In this webinar, Josh Gibson, senior physicist at Cambridge Consultants, presents a device they developed that automates sterility testing of cell therapy treatment using Prophesee's event-based sensor. The PureSentry device is able to detect contamination in cell therapy batches in real time, compared to having to run a sterility test requiring a 7 to 14 day incubation period.
Meanwhile, Luca Verre gives an overview of Prophesee Metavision technology and its many applications.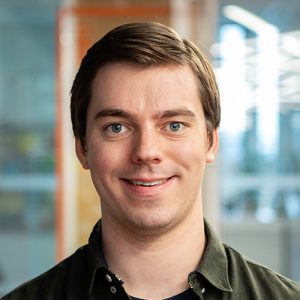 Josh Gibson
Senior physicist, Physics and Sensors
Cambridge Consultants
Josh Gibson (MPhys) is a senior physicist with a passion for developing technologies which pair physics with biology. With a background in optics, microfluidics and data analysis, Josh has prototyped diagnostic hardware, patented process validation equipment for cell therapy manufacture and developed an innovative optical system for DNA analysis.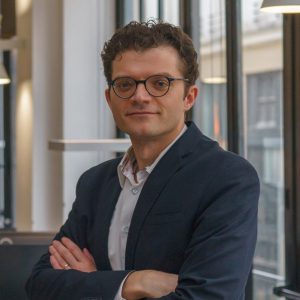 Luca Verre
Co-founder & CEO
Prophesee
Luca Verre holds a double first-class MSc in Physics, Electronic and Industrial Engineering from Politecnico di Milano and Ecole Centrale and an MBA from INSEAD.
Luca has extensive international management experience and a background in the automotive and electronics industries. His experience includes project and product management, marketing and business development roles at Schneider Electric. Prior to Schneider Electric, Luca worked as an engineer with Toyota and Altis Semiconductor as well as a Research Assistant in Photonics at the Imperial College of London.
PROPHESEE METAVISION SENSING PERFECTLY COMPLEMENTS PURESENTRY BY PROVIDING
Real-time machine learning
Data Streams with high density meaningful information for low cost, low power, real-time machine learning
Edge Detection in Hardware
Edge detection done in the Prophesee sensor itself leads to fast processing time & lower computational power requirement
High Dynamic Range
Standard lab light sources can be used intead of high power ones avoiding photo bleaching and potential damage to cells
Precise Motion Analysis
Detection and analysis of the cartwheeling motion of the e.coli at high speeds
High compatibility with standard lab equipment
The event based camera easily interfaces with the microscope
Cost Effective
Significantly inexpensive compared to conventional specialized techniques such as high frame rate cameras
We were very impressed that we could see T cells which are mostly water and typically quite hard to see under a normal microscope and without using special imaging techniques and E. coli which are represented differently under optical systems.
For machine learning, you can see the black border around the T cells and in this way the Prophesee camera does a form of edge detection in hardware so we can pick up the edges of our T cells to really see the morphology of them.

"One of the really interesting things we see with the Prophesee camera which we have not seen with any imaging we have done with microsocopy here at Cambridge Consultants before is that you get the cartwheeling motion of the E.coli where they are rod shaped and as they flow through the chip at fairly high speeds, rather than travelling in a straight line they end up spinning around and you can see the rod rotation and that's a nice way to tell apart the T cells and the E.coli that are flowing through." 


Cambridge Consultants is one of the first case studies published in Prophesee Inventors Community.
Since 2014, a network of researchers, start-ups and companies have shown incredible imagination and innovation using Prophesee's neuromorphic vision technologies.
This has created an Event-Based Vision ecosystem of inventors sharing their work and ideas. Their creativity with Prophesee's technologies inspires us.
We are gathering them in Prophesee Inventors Community to inspire future inventors in turn, in the hope that, like these projects, they create something new together and reveal the invisible.
DO MORE WITH EVENT-BASED VISION
With new benchmarks in data efficiency, dynamic range, speed and power efficiency, we are successfully tackling major computer vision tasks that today pose severe challenges to conventional systems across many fields of application.
From counting objects at unprecedented speeds with high accuracy, generating less data and without any motion blur for Industrial Automation, to tracking 3D edges and/or Fiducial markers for your AR/VR applications, discover all the possibilities with event-based vision.