Prophesee Announces Collaboration with Qualcomm to Optimize Neuromorphic Vision Technologies For the Next Generation of Smartphones, Unlocking a New Image Quality Paradigm for Photography and Video
Companies agree on a multi-year collaboration to enable native compatibility between Prophesee's Event-Based Metavision® Sensors & Software and premium Snapdragon® mobile platforms.

Highlights
The world is neither raster-based nor frame-based. Inspired by the human eye, Prophesee Event-Based sensors repair motion blur and other image quality artefacts caused by conventional sensors, especially in high dynamic scenes and low light conditions bringing Photography and Video closer to our true experiences.
Collaborating with Qualcomm Technologies, Inc., a leading provider of premium mobile technologies, to help accelerate mobile industry adoption of Prophesee's solutions.
Companies join forces to optimize Prophesee's neuromorphic Event-Based Metavision Sensors and software for use with the premium Snapdragon mobile platforms. Development kits expected to be available from Prophesee this year.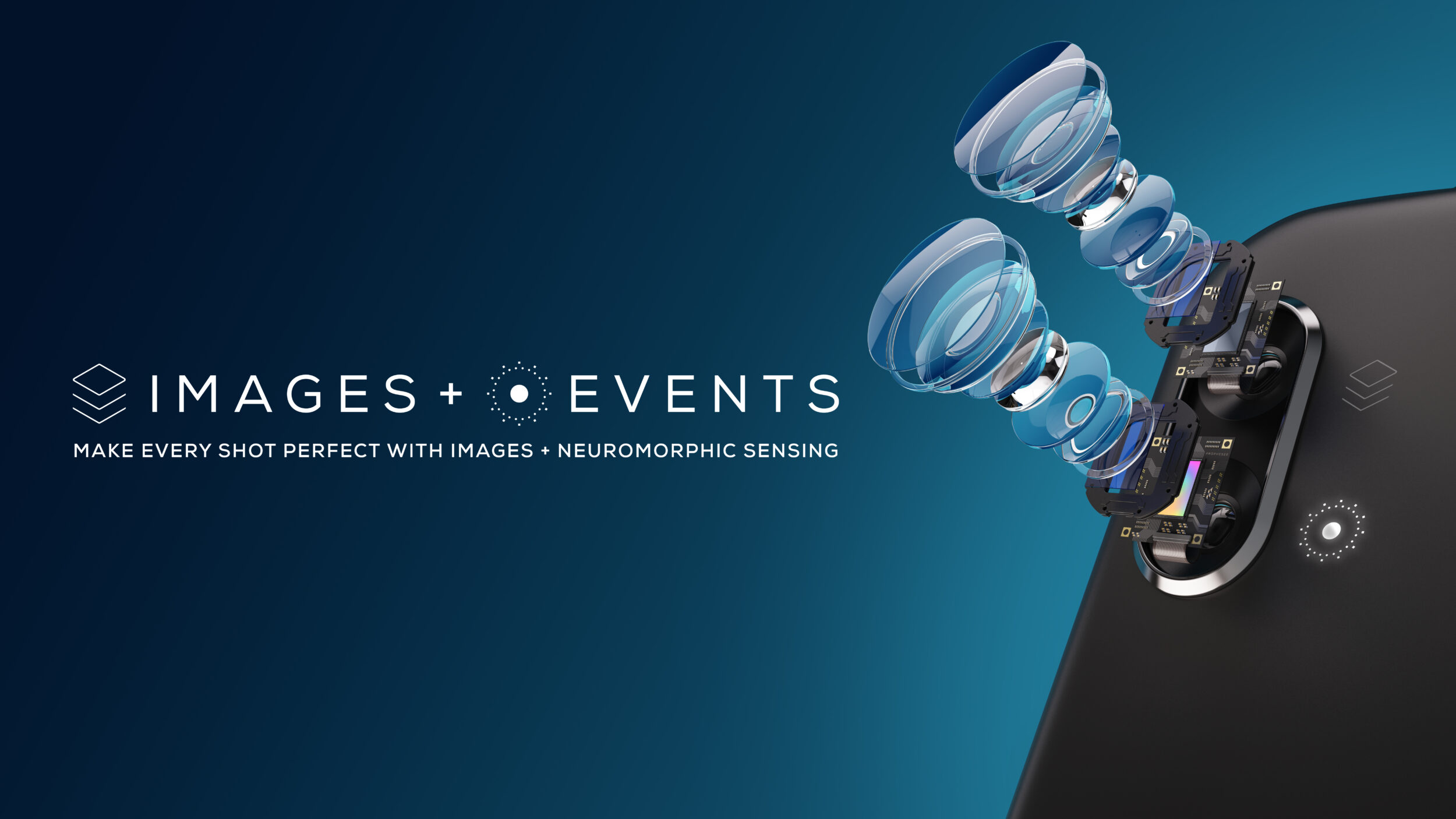 PARIS, February 27, 2023 – Prophesee today announced a collaboration with Qualcomm Technologies, Inc. that will optimize Prophesee's Event-based Metavision sensors for use with premium Snapdragon® mobile platforms to bring the speed, efficiency, and quality of neuromorphic-enabled vision to mobile devices.
The technical and business collaboration will provide mobile device developers a fast and efficient way to leverage the Prophesee sensor's ability to dramatically improve camera performance, particularly in fast-moving dynamic scenes (e.g. sport scenes) and in low light, through its breakthrough event-based continuous and asynchronous pixel sensing approach. Prophesee is working on a development kit to support the integration of the Metavision sensor technology for use with devices that contain next generation Snapdragon platforms. 
Video 1 – Sports scene: Preliminary deblurring results on high-speed scene, obtained combining Prophesee Metavision sensor and algorithms with Snapdragon platform.
"Prophesee is a clear leader in applying neuromorphic techniques to address limitations of traditional cameras and improve the overall user experience. We believe this is game-changing technology for taking mobile photography to the next level and our collaboration on both the technical and business levels will help drive adoption by leading OEMs," said Judd Heape, VP, Product Management at Qualcomm Technologies, Inc. "Their pioneering achievements with event cameras' shutter-free capability offer a significant enhancement to the quality of photography available in the next generation of mobile devices powered by Snapdragon, even in the most demanding environments, unlocking a range of new possibilities for Snapdragon customers."
Video 2 – Judd Heape, VP, Product Management at Qualcomm Technologies, introducing Prophesee Metavision technologies during Snapdragon Summit.
"We are excited to be working with the provider of one of the world's most popular mobile platforms to incorporate event-based vision into the Snapdragon ecosystem. Through this collaboration, product developers will be able to dramatically enhance the user experience with cameras that deliver image quality and operational excellence not available using just traditional frame-based methods," said Luca Verre, CEO and co-founder of Prophesee.
How it works
Prophesee's breakthrough sensors add a new sensing dimension to mobile photography. They change the paradigm in traditional image capture by focusing only on changes in a scene, pixel by pixel, continuously, at extreme speeds.
Each pixel in the Metavision sensor embeds a logic core, enabling it to act as a neuron.
They each activate themselves intelligently and asynchronously depending on the amount of photons they sense. A pixel activating itself is called an event. In essence, events are driven by the scene's dynamics, not an arbitrary clock anymore, so the acquisition speed always matches the actual scene dynamics.
High-performance event-based deblurring is achieved by synchronizing a frame-based and Prophesee's event-based sensor. The system then fills the gaps between and inside the frames with microsecond events to algorithmically extract pure motion information and repair motion blur.
Availability
A development kit featuring compatibility with Prophesee sensor technologies is expected to be available this year.
ABOUT PROPHESEE
Prophesee is the inventor of the world's most advanced neuromorphic vision systems.
The company developed a breakthrough Event-Based Vision approach to computer vision. This new vision category allows for significant reductions of power, latency and data processing requirements to reveal what was invisible to traditional frame-based sensors until now. Prophesee's patented Metavision® sensors and algorithms mimic how the human eye and brain work to dramatically improve efficiency in areas such as industrial automation, mobile, IoT, and AR/VR.
Prophesee is based in Paris, with local offices in Grenoble, Shanghai, Tokyo and Silicon Valley. The company is driven by a team of more than 100 visionary engineers, holds more than 50 international patents and is backed by leading international equity and corporate investors including 360 Capital Partners, European Investment Bank, iBionext, Intel Capital, Prosperity7 Ventures, Robert Bosch Venture Capital, Sinovation, Supernova Invest, Will Semiconductor, Xiaomi.
Learn more: www.prophesee.ai