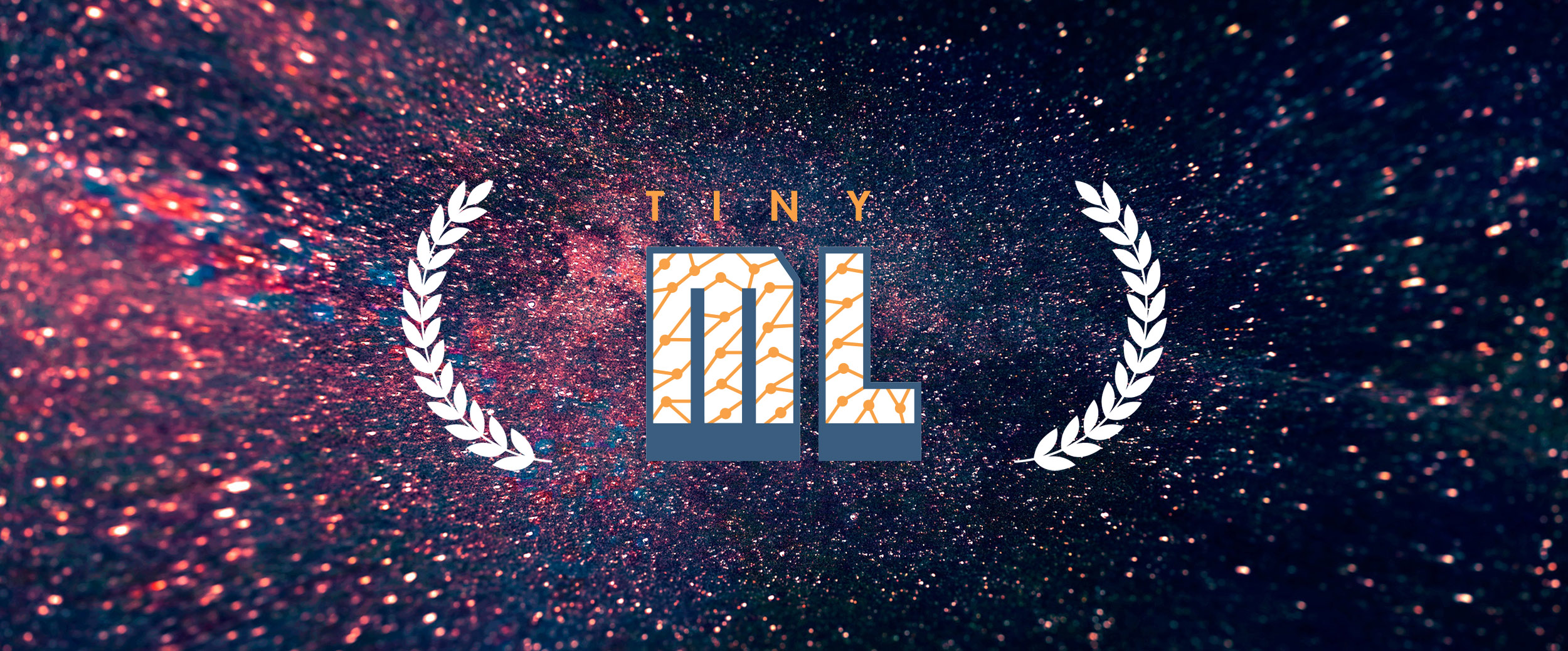 Think Small! Metavision Intelligence Suite awarded Best Product
at the tinyML Summit
SAN FRANCISCO – March 28, 2022 – The tinyML movement is evolving to be an influential force in the Edge AI and IoT world as developers create ML-enabled applications targeting ultra-low power and flexible use cases, often battery powered and operating at the microwatt level. The Prophesee Metavision platform combines hardware and software innovations that leverage the efficiency of event-based vision to reduce power consumption and bandwidth needs, making it an ideal solution for any tinyML system that needs a vision capability.
So we were honored when our Metavision Intelligence Suite, the comprehensive development environment designed specifically to help developers implement event-based vision solutions, was named Best Product at the recent tinyML Summit.
The Metavision Intelligence Suite is a productivity-oriented platform for implementing tinyML algorithms for computer vision applications – with 95 algorithms, 67 code samples and 11 ready-to-use applications. With this development environment and resources, Prophesee is helping expand the ecosystem around event-based vision to make it easier to adopt and develop use-case specific systems that benefit from its advantages in performance (10,000 fps equivalent), power (<10 mW) and dynamic range (>120dB).
The Metavision platform is optimized at the pixel level for computer vision applications in a wide range of areas, including consumer, industrial and mobility systems in the era of microwatt Edge IoT that require extremely high performance and low power operation.
Company co-founder Christoph Posch was on hand to receive the award and noted: "There is vast potential for applying highly efficient, microwatt-powered and easy-to-implement machine learning to any number of event-based vision-enabled applications, specifically those that operate in power or compute constrained use cases. It opens up new opportunities for this method to be used for always on-sensing in battery-powered systems that can be installed and maintained easily. We're excited to continue to work with the growing ecosystem of developers in this area to help leverage the capabilities of event-based Metavision™ platform and its inherent advantages in speed, power, bandwidth and operational capabilities in challenging conditions."
The on-going involvement with tinyML organization reinforces Prophesee's commitment to an open ecosystem of developers around its Metavision platform. This includes the release of OpenEB, a set of open-source software modules and a set of new event-based machine learning solutions that are aimed at optimizing ML training and inference for event-based applications. The open-source modules of OpenEB are available through Github and allow designers to build custom plugins and ensure compatibility with the Metavision Intelligence Suite for developing event-based systems.
At the tinyML 2022 Summit, Prophesee also demonstrated its latest sensor technology and offered visitors in-depth insights on how event-based vision can be leveraged to achieve next generation tinyML applications.
About Prophesee
Prophesee is the inventor of the world's most advanced neuromorphic vision systems.
The company developed a breakthrough Event-Based Vision approach to machine vision. This new vision category allows for significant reductions of power, latency and data processing requirements to reveal what was invisible to traditional frame-based sensors until now.
Prophesee's patented Metavision® sensors and algorithms mimic how the human eye and brain work to dramatically improve efficiency in areas such as autonomous vehicles, industrial automation, IoT, security and surveillance, and AR/VR.
Prophesee is based in Paris, with local offices in Grenoble, Shanghai, Tokyo and Silicon Valley. The company is driven by a team of more than 100 visionary engineers, holds more than 50 international patents and is backed by leading international equity and corporate investors including 360 Capital Partners, European Investment Bank, iBionext, Inno-Chip, Intel Capital, Renault Group, Robert Bosch Venture Capital, Sinovation, Supernova Invest, Xiaomi.
For more information visit: www.prophesee.ai