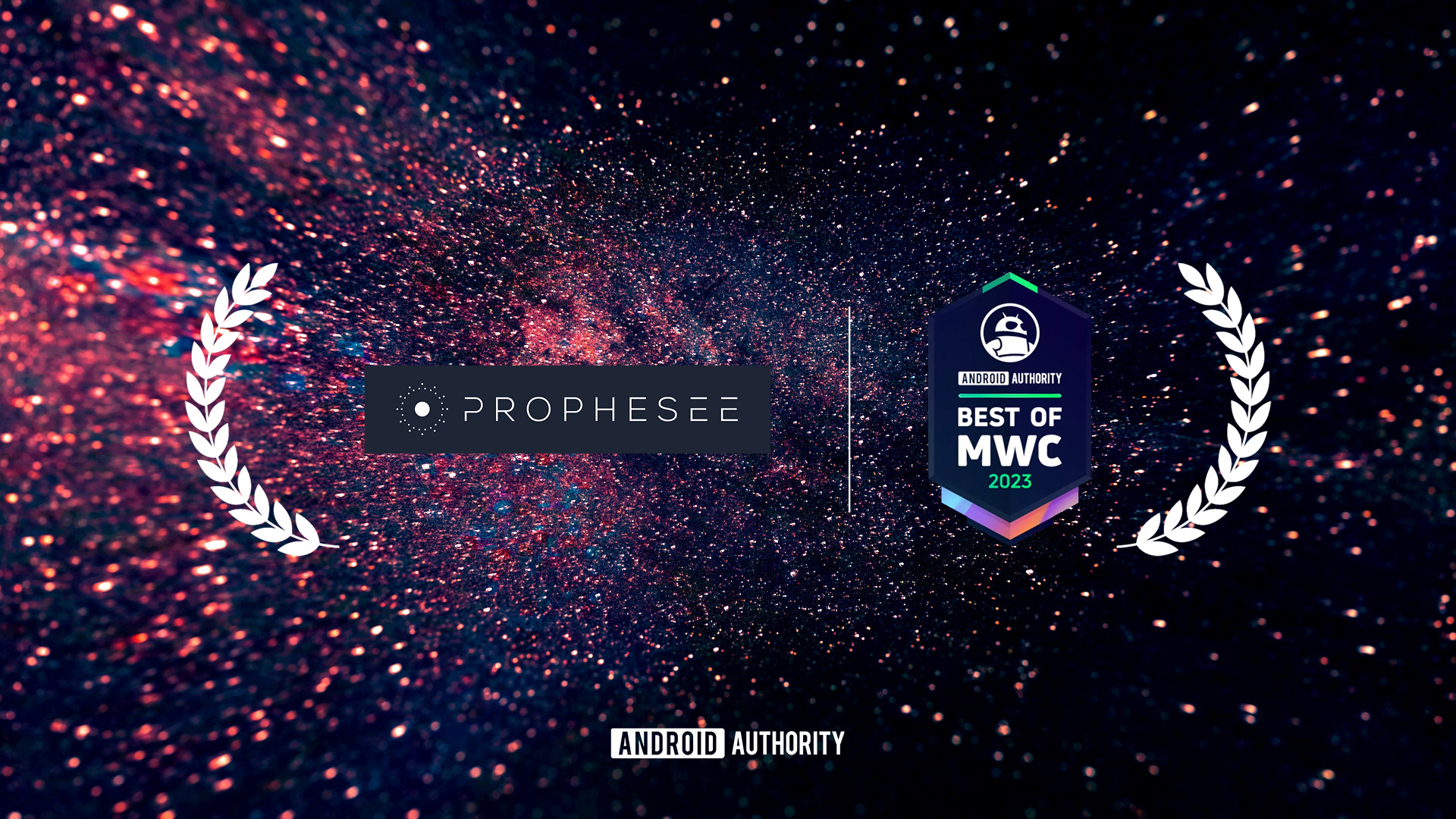 Prophesee named in Best of MWC 2023 Awards by Android Authority
PARIS – February 28, 2023 – Prophesee announced a collaboration with Qualcomm Snapdragon to unlock a new image quality paradigm for smartphone cameras at Mobile World Congress in Barcelona.
Following a successful and busy show, Android Authority named Prophesee in their Best of MWC 2023 Awards among top brands and mobile technology providers.
"Blurry pictures are the curse of every smartphone photographer, but not for long. Prophesee has partnered with Qualcomm to bring its "event-based" Metavision technology to future smartphones."
Video 1 – Sports scene: Preliminary deblurring results on high-speed scene, obtained combining Prophesee Metavision sensor and algorithms with Snapdragon platform.
The technical and business partnership will enable native compatibility between Prophesee's Event-Based #Metavision® Sensors & Software and premium Snapdragon® mobile platforms.
This work will lead to dramatically improved camera performance, removing motion blur even in ultra-fast moving scenes and in low light, through Prophesee's breakthrough shutter-free, continuous and asynchronous pixel sensing approach. 
Thousands of companies and many more visitors attend Mobile World Congress every year. The Android Authority team announces the awards, among other coverage, to help their readers "separate the noise from the signal" with the best announcements made at the show. 
"Say sayonara to blurry photos thanks to this sharp camera tech."
Event-Based vision will offer exciting advancements for mobile phone cameras, probably the most important differentiator feature in new phones. Collaborating with Qualcomm Technologies, Inc., a leading provider of premium mobile technologies, will help to accelerate mobile industry adoption of Prophesee's solutions.